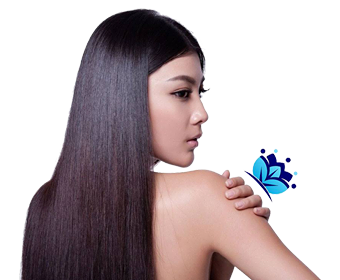 Laser Hair Removal
Studio in St. Petersburg
Located in St. Petersburg, Florida, Prestige Laser Studio specializes in laser hair removal. With over 14 years of experience, and nearly 60,000 treatments completed, Dianne, our Master Laser Technician, has the expertise you are looking for.
Want to know if laser hair removal is right for you? We offer a complimentary consultation with a licensed, professional laser technician that can answer any questions you may have.
Looking for laser hair removal with an Alexandrite, Yag, or Diode laser?
We have all three of them. Our Candela and Alma Soprano Ice Platinum lasers are second to none in safety and efficacy.
We specialize in achieving beautifully smooth skin in a variety of skin types and colors. With our state of the art laser hair removal and full medical staff, you are in good hands at Prestige Laser Studio.
Laser hair removal is a safe and highly effective form of permanent hair reduction. At Prestige Laser Studio, we will talk you through each step of the way.
You will be given 'before and after' instructions and encouraged to ask questions about the procedure. The more you know, the better your results.
How Laser Hair Removal Works
Laser hair removal uses intense, pulsating beams of light to remove unwanted hair from your face and body. The laser beam targets the melanin, or pigment, in the hair shaft and damages the hair follicle, which helps to stop future hair growth.
Inflamed and bumpy skin caused by ingrown hair is often improved right after the first or second treatment session.
We don't expect you to be an expert on laser hair removal. You want smooth, soft, touchable skin, and our training and years of experience ensure your best results.
Our free consultation will help you understand the process of laser hair removal before you start. We are always happy to answer any questions.
2020 Independent Survey
Results for Prestige Laser Studio
Customer satisfaction is our number one priority at Prestige Laser Studio!
It is easy to get positive feedback in our studio, but we wanted to take that one step further and see how satisfied clients were with their services 6-12 months after their final laser hair removal session.
We hired an independent consulting firm to reach out to 500 random Prestige Laser Studio clients and ask them how they would rate us.
Here are the results, and needless to say, we are thrilled and so very grateful for all of our beautiful clients.

How satisfied are you with your hair removal results?

0%
Chose Extremely Satisfied.
How likely are you to refer a friend or family member to Prestige Laser Studio?

0%
How would you rate your customer service experience with Prestige Laser Studio?

0%
Chose Extremely Satisfied
If you have laser hair removal on other areas of the body, will you go to Prestige Laser Studio?

0%
What suggestions would you have for improving your experience at Prestige Laser Studio?

0%
Why did you choose our service over other laser hair removal centers?

0%
Chose Trust and Experience
Had you ever had laser hair removal before coming to Prestige Laser Studio?

0%
How would you rate your experience at previous laser hair removal centers?

0%
Did you feel as if all your questions were answered to your satisfaction before treatment began?

0%
Did you think that your time and privacy were respected?

0%
Click here for a free consultation